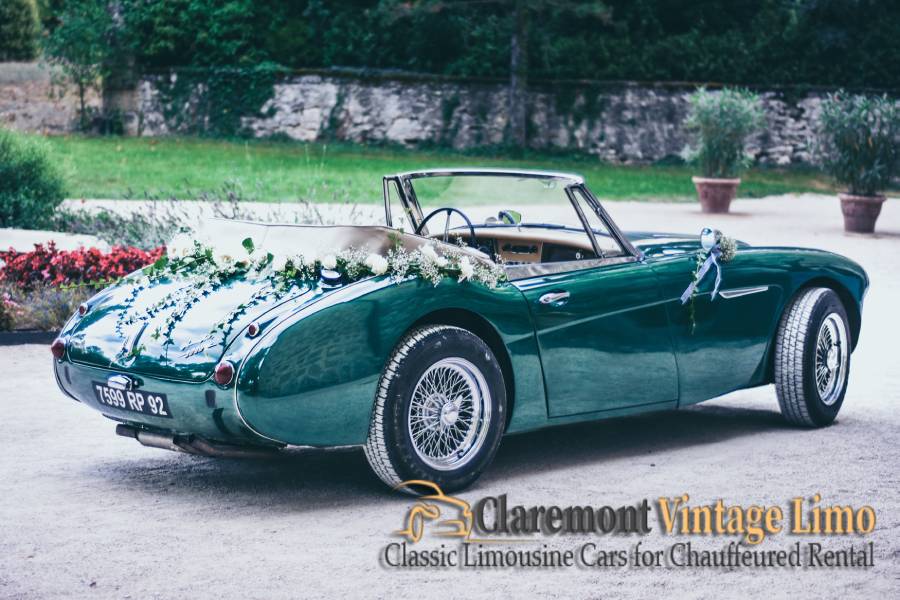 Arrive in style at your wedding venue in Pasadena with luxurious yet classic car rentals
Are you planning your wedding in Pasadena? Pasadena undoubtedly has numerous wedding venues that will transform your wedding into a grand one. Let us check out some of the elegant wedding venues in Pasadena that will fit any budget.
Here we go –
The Romanesque Room
The Romanesque Room is an ideal wedding venue for romantic couples looking for a pleasant wedding in Pasadena. It seems like the best architecture for your wedding and hosts up to 250 wedding guests at a time. It also provides in-house, full-service catering includes appetizers & meal; staffing; bartenders, audio, lighting, and miscellaneous decor items necessary for your event.
The Grand Ballroom
The Pasadena Convention Center is one of the spectacular boutique and affordable wedding venues in Pasadena for galas, weddings, and special events. It offers you a unique space to a wide variety of event sites to accommodate your style of celebration that you have in mind. Classic car rentals for Pasadena Wedding can make it happen to you! This mansion can hold up to 3000 guests for a seated dinner while the barn can accommodate up to 3500 seated dinner guests comfortably.
Castle Green
Having your wedding celebration Castle, Green can make your big day celebration impossible to forget the experience. It is a one-of-a-kind landmark, which was built in 1898 during the Victorian era, now remains as a Nationally Registered historical Monument and Officially Designated Pasadena Treasure. The classic car rentals for Pasadena Wedding gives you access to your unique wedding celebration and enjoy. When you book the Castle, you're not only enjoying the gorgeous venue but also get the benefit of an experienced team that can create a stress-free, joyful experience for you.
The Maxwell House
The Maxwell House is one of the most unique and affordable wedding venues in Pasadena. This beautiful wedding venue features original Victorian architecture, fountains, colorful landscapes and different varieties of trees. This outdoor venue can host up to 120 wedding guests at a time! The staff in it can provide a list of preferred caterers and any other vendors you might need. It would be a beautiful setting for a peaceful wedding, and you will just relish every moment of your big day.
Here are a few wedding venues in Pasadena city that can make your wedding event an exceptional experience. So you have come across the various wedding venues you can choose for your wedding celebration! Have you ever thought about your wedding transportation? Imagine you have booked one of the lavish classic car rentals for Pasadena Wedding and arrive there in style. Wouldn't that be a bit strange to travel on an old and classy car? Of course, it will be! The best option for that is hiring our classic car rentals for your Pasadena Wedding. We are the reliable and professional limo service provider and offer our exclusive classic cars to add more excitement to your big day! All our vintage cars are superior in comfort, luxury, and well equipped with the best amenities to ensure the best travel for clients.
For booking our classic car rentals for Pasadena Wedding, contact us today at info@claremontvintagelimo.com or call us at (909) 877-3565 today!