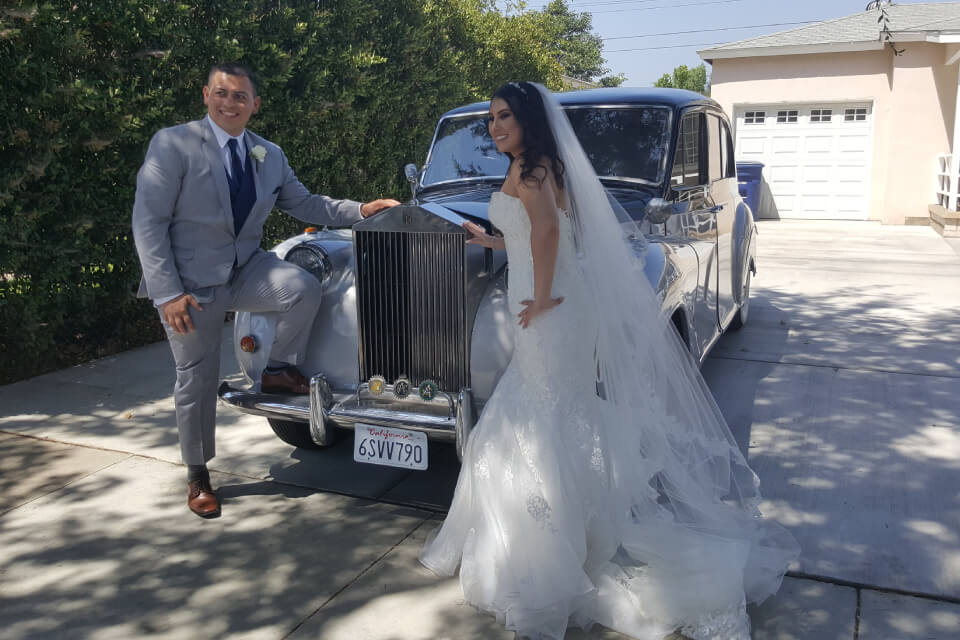 Vintage Cars – A Fantastic Choice For Your Special Event Transfer & Expeditions
The classic car adds style, statement, and status along with making your ground transfer enticing. It is a show-stopper when you travel in a classic car. Car manufacturers created many popular classic cars that remind the royal life experience, richness and royal travel in the past. These cars stood out in exquisite appeal.
The classic cars are not economical but are ideal for short-distance drives. Adding it to your special occasions ensures your guests feel great & delighted. If you're looking to bring back memories or live it up at special events, browse classic cars at https://www.claremontvintagelimo.com/. Adding our classic car rentals can be a great way to make the most of your trip to Newport Beach.
Wedding
A wedding is one of life's great moments. It deserves a celebration. You wish to make it an unforgettable experience for all including your guests. What do you have to do to look back at your wedding with joy and pride in the years to come? A Classic Car Rental could be a great addition to your wedding in Newport Beach. Glamorous make-up & beautifully styled hair, an elegant & luxurious wedding dress, and a dignified wedding drive with an elegantly dressed chauffeur dedicated to your needs can make it happen. At Claremont Vintage Limousines we're specialized in providing exclusive classic vehicles you can imagine.
City Tour
We invite you all to come and discover Newport Beach differently! We offer a unique travel experience on our classic car that is beyond imagination. ride. On this city tour, you will have the chance to take a unique tour through the streets of Newport Beach. It will be an informative journey as we help you learn about the stories it contains. In addition, you will enjoy the comfort and elegance of our rare old all-white 1965 Princes Rolls Classic Cars, a Black or White 1958 Princes Rolls Classic Car. Aboard a comfortable of our exclusive Classic Car Rentals in Newport Beach and discover the places with historical and cultural value. We help you over almost all parts of the city, including the beach area, fun zone, amusement parks.
Photo & Movie Shoots
Are you searching for timeless images for a magazine or movie? Do you give a special touch to your photos while shooting? Renting one of our Classic Car Rentals in Newport Beach will certainly guarantee you that! You will get the glamour & edge with one of our classic all-white 1965 Princes Rolls Classic Cars or a Black or White 1958 Princes Rolls Classic Car, and a Trachoma Cream1936 Ford Phaeton Classic Car. Our Classic Car rentals will enhance the desired feel of your photos! All our classic cars are perfectly maintained and look amazing in your Movie Shoots & photos!
Proms
Young school students leaving school seek innovative yet amusing ways to celebrate their prom. Organizing a classic car on the last day of school creates a truly memorable impression. Our stylish and colorful vintage cars are perfect to complement the party theme, elegant clothes, and festive setting. It can be much more than just a means of transport. It creates a truly unique atmosphere for a group of close friends to conclude their schooldays!
Conclusion
With Claremont Vintage Limousines, you'll discover a broad range of elegant yet classic cars that fit best for your events & occasions. We offer a variety of elegant and timeless cars for you to choose from. We have a distinguished range of stunning luxury vintage cars including a handful of rare yet old all-white 1965 Princes Rolls Classic Cars, a Black or White 1958 Princes Rolls Classic Car, and Trachoma Cream1936 Ford Phaeton Classic Cars. Not to mention many other brands. No matter what type of vehicle you're after for your wedding, corporate event, photo shoot, or prom party, we can provide it.