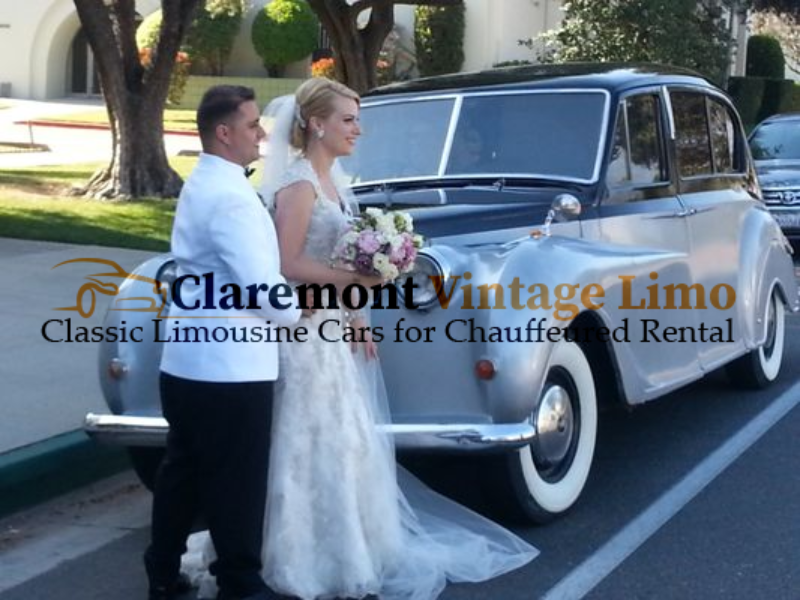 The Best Classic Car Rentals For Any Special Occasion In Malibu, CA
Are you planning a special occasion in Malibu and wish to add a classic car for your ground transfer? If yes, it's imperative to consider Classic Car Rentals in Malibu to meet the priorities and travel desires. We are the leading Classic Car Rentals in Malibu & we have the car for all occasions. You will feel the joy while traveling with a sophisticated & elegant Classic Rental near you in Malibu. We offer the most luxurious and premium all-white 1965 Princes Rolls, Black or White 1958 Princes Rolls, trachoma cream 1936 Ford Phaeton, and much more to suit clients' budgets and purposes. If you can't find the car you're looking for, we will help you find it! Experience our prompt and efficient chauffeured car rentals anywhere near Malibu. We offer passionate classic car enthusiasts the opportunity to drive some of the world's most desirable cars.
Claremont Vintage Limousines strives to ensure all our customers enjoy our classic car rentals and pick-up service in Malibu. Our Car Collection satisfies all luxury, classic, and exotic Car Rental needs in Malibu, CA. Whether you are in the mood for a city tour or date nights, Bar Mitzvahs, Photo & Movie Shoots, Theme Parties & Events, Award Shows, or Proms, we have the classic car collection to satisfy all. We maintain our impressive fleet of exotic classic car rentals so you can make the ultimate entrance or exit at your big event. Let our professional drivers indulge you and your wedding party on the way to and from your events. We are keenly looking to know all your trip's needs and deliver on the day of service. We look forward to serving you and turning your mood on.
Keep your wedding day as carefree and memorable as possible when you trust our Classic Car Rentals in Malibu to handle the wedding transportation. We'll get you and your partner to the church on time and then transport you and your new spouse to the reception separately from the rest of the wedding party. Our commercially licensed and insured drivers are attentive and will always make sure everyone safely enjoys your special day. In addition, we offer a variety of classic cars for your wedding journey services, and we'll coordinate with your photographer to ensure you get the best pictures possible for your wedding album.
Celebrate the end of the school year and arrive at your prom or graduation event in a luxurious ride with our Classic Car Rentals in Malibu. We're dedicated to making your event as memorable as possible. You'll get red-carpet treatment, including vehicles filled with the latest gear for fun and entertainment. In addition, our chauffeurs are trained to treat clients with a smile on their faces and meet all their needs on their important days. So if you're going for prom, graduating, wedding , or celebrating a bachelor or bachelorette party, our Classic Car Rentals near Malibu will make your event more memorable.
At Claremont Vintage Limousines, we aim to provide you with the finest you deserve. You can trust us for your travel needs, and we will meet them with great care. Our knowledgeable crew is reasonably competent in handling the complexities of luxury travel. We are skilled at organizing and carrying out cutting-edge travel experiences. We are experts when it comes to event transportation. VIP protocols are our priority! Over time, we have understood the difficulties associated with various occasions, like weddings, prom, graduating, or celebrating a bachelor and birthday parties. Our dispatch crew works around the clock to ensure that every ride is handled correctly. With our Classic Car Rentals and pleasant Chauffeured service, we make sure that your day is memorable.
Our dedicated team can expertly meet all of your needs and budget. We aim to satisfy our clients with our luxury services and offer discounts available for our existing & new clients.